With 32 goals scored from kick-ins at the FIFA Futsal World Cup Lithuania 2021™ – over 10% of the overall total goals scored in the tournament - the importance of defending them has never been as vital as today.
Teams took an innovative and varied approach at taking kick-ins, and in turn, that forced teams to evaluate how they adapted and defended the threat.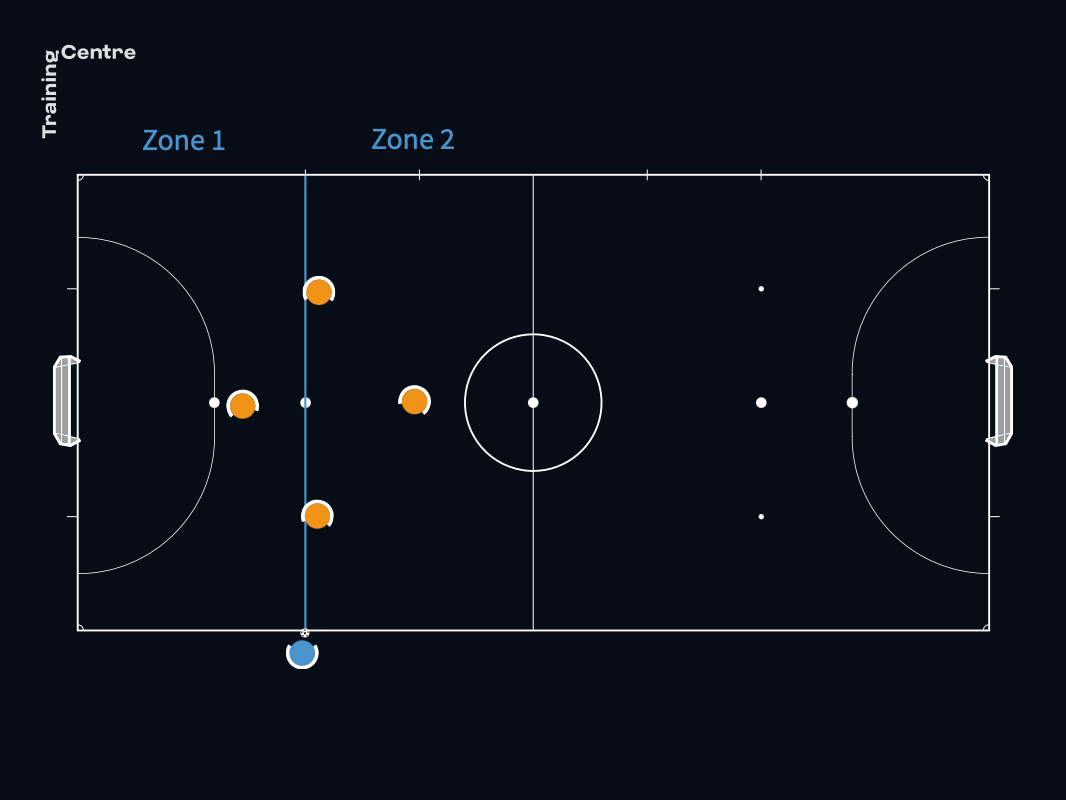 Marking
There were two standard types of marking employed against kick-ins with man-to-man and zonal making employed.
Japan were one team that typically used man-to-man marking as demonstrated against Spain
An example of defending the kick-in zonally by RFU against Guatemala
Portugal were one of the few teams that that employed both types of markings, as shown in their clash with Spain
The eventual champions showed they were equally adept in both types of marking, even within the same game.
Formations
Within the zonal defence, there were different formations applied at times against the kick-in.
Guatemala line up in a 1-2-1 formation against Uzbekistan to defend the kick-in zonally.
Costa Rica set up in a 2-2 formation in their zonal marking against Lithuania
Zonal weaknesses
When defending the kick-in with zonal marking, there were some vulnerabilities highlighted
Some weak points were observed in a 1-2-1 formation with the space in the middle as exploited by Portugal here.
The 2v1 overload on a player in the zone as shown here against the player on the far side.
Tactical aspects
One important point about defending a kick-in is body position. Being aware of the ball and of the closest opponent as well as the rest of the attackers, in order to anticipate their possible tactical movement, increases the chances of defending successfully.
Communication within the team is also important. Especially in zonal defending since, in order to avoid errors and disarray, you have to communicate to adjust who each player is marking in their zone once the attackers start to move around.