Gone are the days when the skills of a specialist centre-back, a master in the art of tough tackling and defensive headers, were enough to see a player make the grade at the highest level of the game.
Nowadays, a central defender is widely considered to be one of the team's first attacking players and is therefore required to possess a much wider repertoire of skills.
Meanwhile, midfielders are also required to be multidimensional and are tasked with protecting the team's defensive line, whilst also linking up with and supporting the forward players. In addition, a goalkeeper's remit now extends beyond purely acting as the guardian of the goal.
Javier Mascherano currently serves as head coach of the Argentina U-20 men's national team. He enjoyed a glittering playing career that spanned almost two decades and saw him capture a 2014 FIFA World Cup™ runners-up medal and Olympic gold on two occasions in an Albiceleste shirt. In an interview with the FIFA Training Centre he talked about the evolution of a team's central defensive spine.
The attack-minded defensive midfielder
Mascherano believes that the defensive midfielder's role is paramount to the success of any playing system.
"Most people who watch football don't really notice the work that a defensive midfielder does, but to us coaches, they're essential because they bring order, ensure the team remains compact and have a high football IQ," he explains. "The defensive midfield role is very often the least visible within a team. They communicate with the defensive line and offer the attacking players the licence to go and express themselves."
Mascherano spent a significant part of his playing career operating as a defensive midfielder, before subsequently evolving into a centre-back. This change in position owed to his manager, Pep Guardiola, wanting to see the Argentinian operate in a deeper role and exert a greater influence on the initial phases of the team's build-up. The Catalan tactician was keen for his centre-backs to be comfortable in possession and boast the passing ability to break the opposition's lines. Mascherano had the defensive attributes to operate in the position, but was also capable of starting the build-up from this deep-lying role.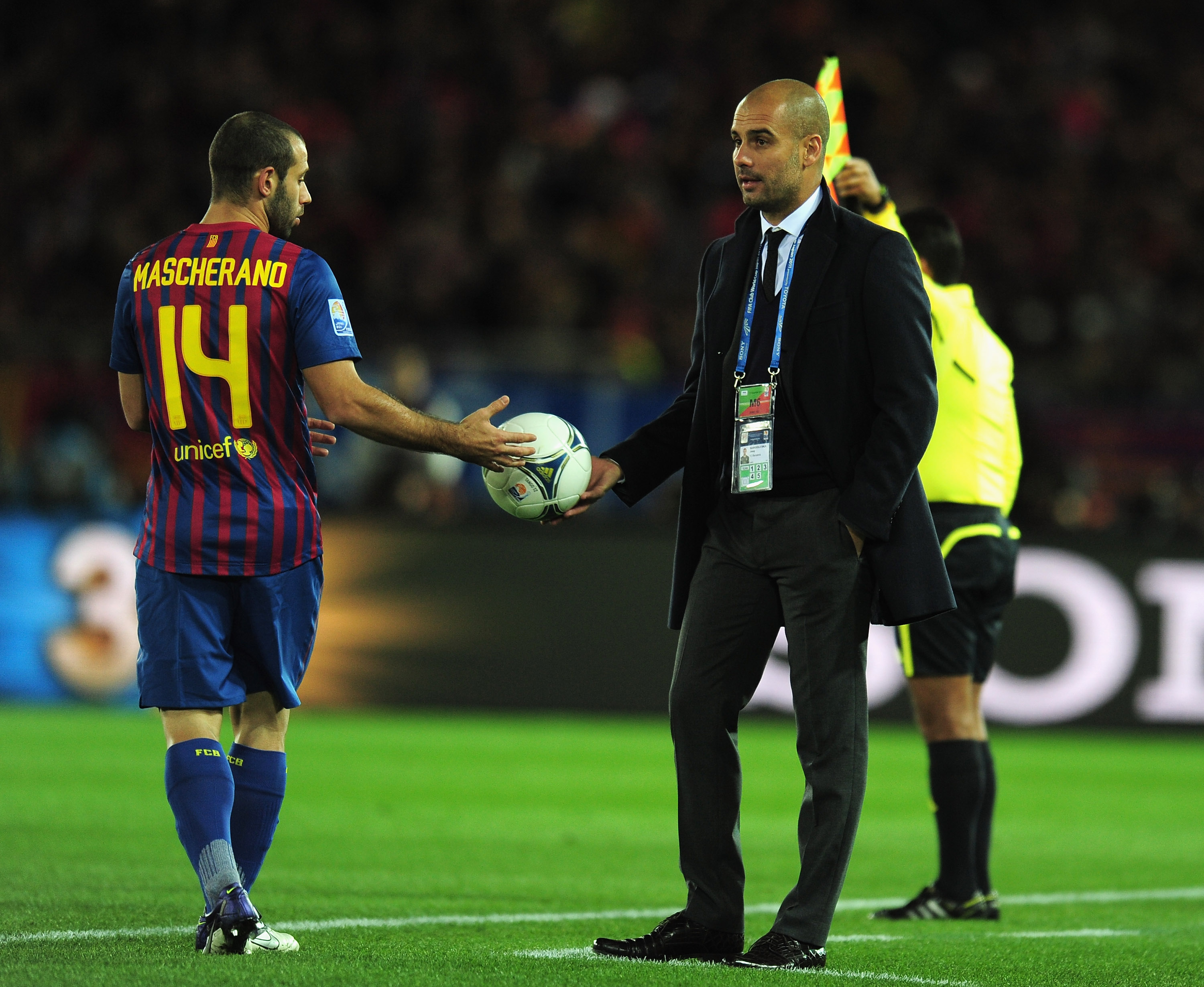 The San Lorenzo-born coach believes that his switch in position was part of a trend seen within the game that involved coaches asking more technical players to line up in deeper roles on account of their ability in the build-up: "As a player, I liked and celebrated it, and I encourage others to make the switch because ultimately we all want to see entertaining football and so the more goalscoring chances we can create from build-ups, the better. Nowadays, young players are already involved in that process. Modern-day midfielders are now familiar with the centre-back role because they're aware that they could end up playing in that position when providing cover during games or could even be asked to start matches in that role."
However, as Mascherano points out, the idea of playing top-level midfielders in defensive positions is certainly nothing new: "It was something we saw in Lothar Matthäus's career. As a player, he had it all, both in and out of possession. He was a formidable opponent when his teams didn't have the ball and when they won it back, he could break lines and destroy defences thanks to his vision, technique and execution."

"He was one of the most complete central midfielders to have ever played the game and then later in his career, he became a central defender thanks to the quality he possessed in the build-up phase. The best teams in the world all build from the back and this explains why we now often see technical players playing in deeper positions," he commented.

Mascherano believes that the relationship between central midfielders and centre-backs has become increasingly important in the modern game due to the fact that the players who occupy both positions require similar qualities.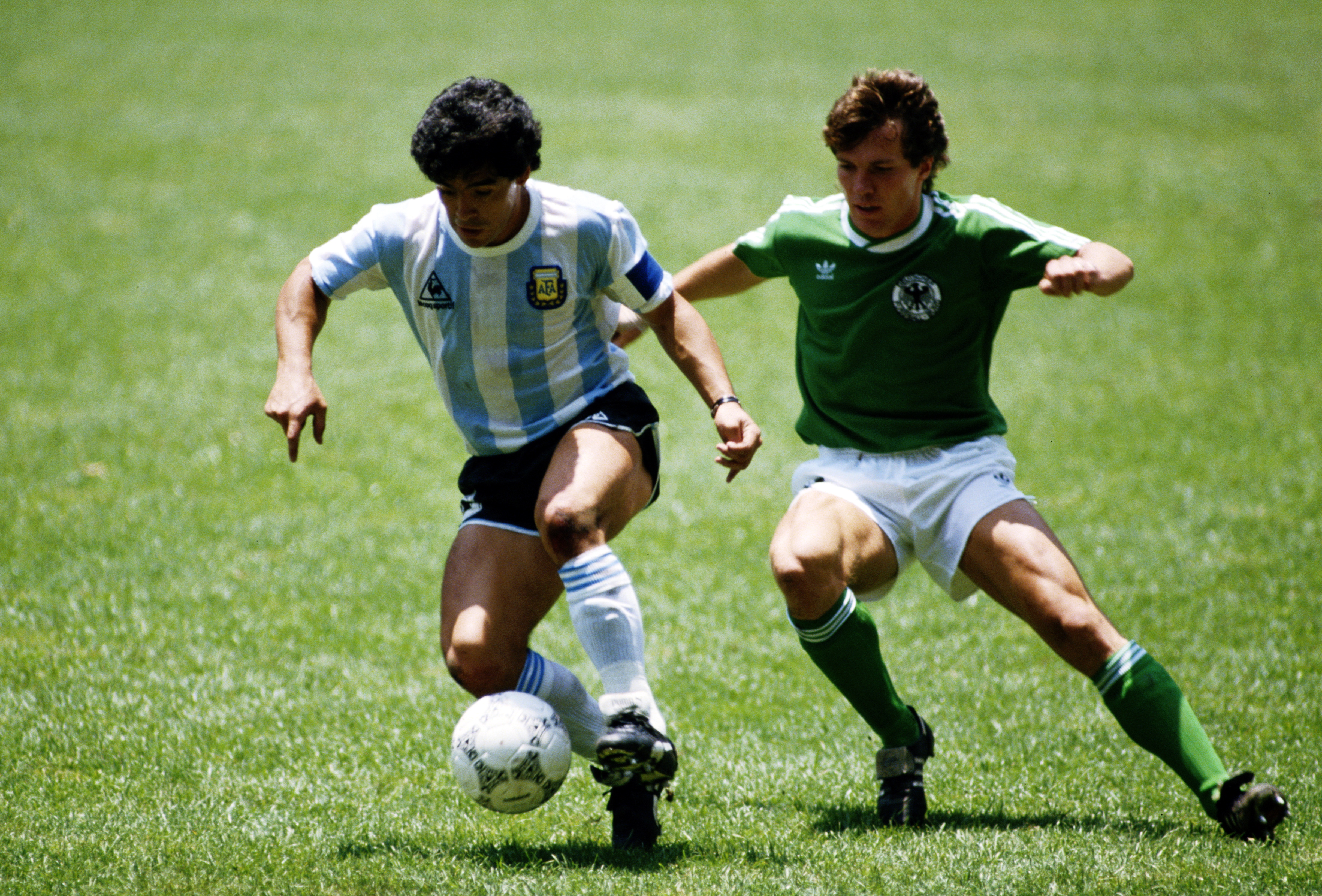 The play-making centre-back
When it comes to recruiting centre-backs in the modern game, many clubs seek to secure the services of players who, first and foremost, are comfortable on the ball and are strong defensively.
The modern centre-back must be a more complete player and this represents a challenge for such players, as excelling in just two or three key defensive areas is no longer enough to play elite-level football. Chelsea central defender Thiago Silva offers a fine example of a complete player.
As Mascherano notes, "When you look at Thiago Silva's performances at the FIFA Club World Cup 2021, you can see exactly why he was named as the best player at the tournament. Apart from his defending, he was chosen on account of his contribution to the start of Chelsea's attacks. He built up the play through their back three and that's a trend we're seeing in today's game."
Chelsea centre-back Thiago Silva steps in to penetrate the open space and gets an effort in on goal during the FIFA Club World Cup 2021 final against Palmeiras, who defended in a low block
When a team is building an attack, particularly when they are up against a mid- or low block, having a centre-back in their ranks who is capable of stepping in with the ball or breaking lines with an incisive pass is invaluable when it comes to progressing the play. The centre-back can attempt to lure an opposition player out of their defensive line by stepping in with the ball, which serves to create space to play into or sees them become the overload player if the opposition players keep their shape.
During his playing career, Mascherano was renowned as being a player with strong defensive and attacking facets to his game. He cites Germany and Real Madrid defender Antonio Rüdiger as a player who possesses both dimensions to his game, as well as Virgil van Dijk (the Netherlands and Liverpool), Rúben Dias (Portugal and Manchester City) and David Alaba (Austria and Real Madrid).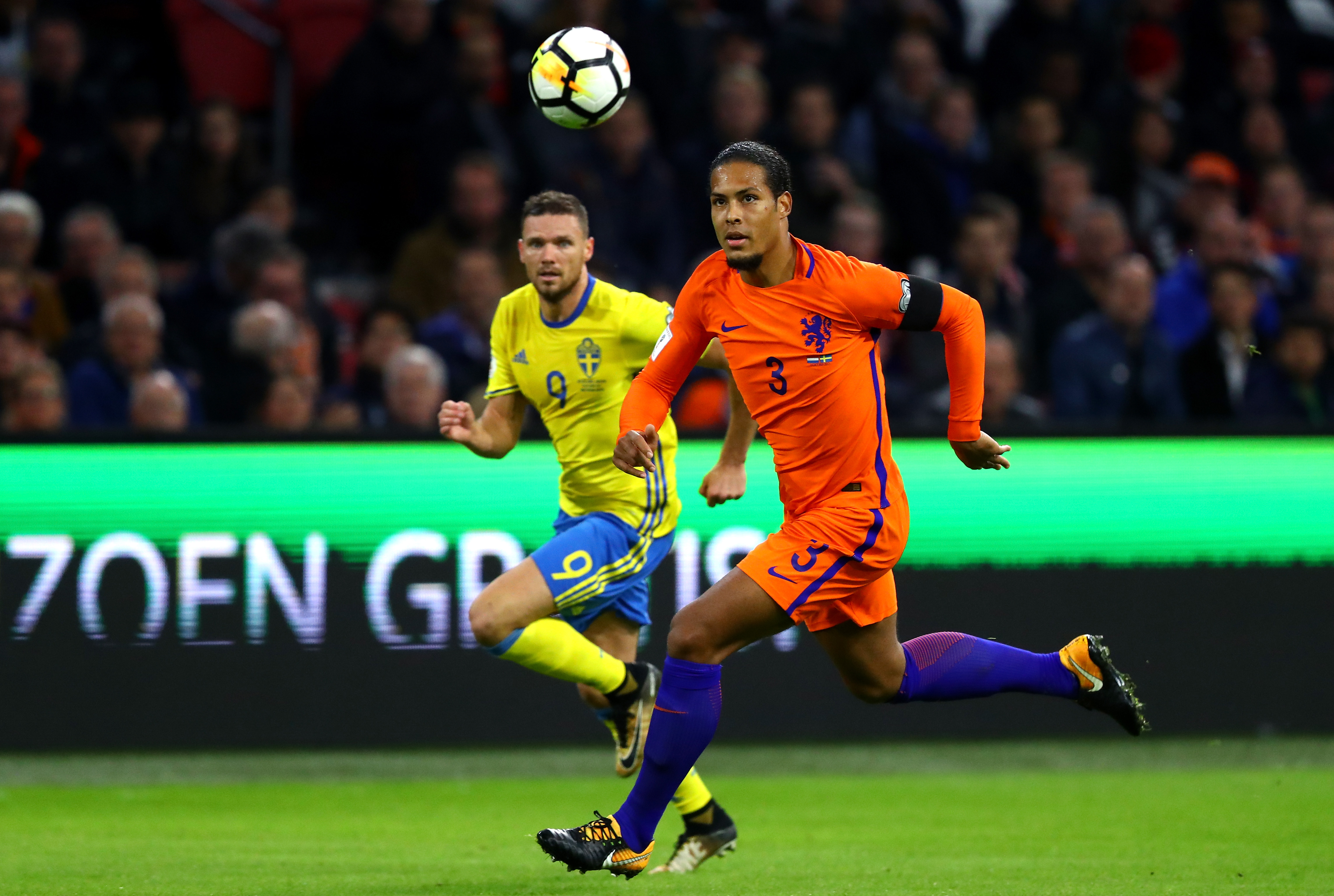 "They're great players to watch when you're looking for players who possess both facets. All of them have that key component in that they're not traditional centre-backs because they also excel at initiating the team's attacking game."
In terms of skills, a centre-back needs to have vision, concentration and courage as well as being agile and fast so as to allow them to play with 40-50 metres of space behind them, whilst also being effective in one-on-ones.
"As a coach, I like my team to be on the front foot in the opposition's half. My centre-backs need to have strong concentration skills and be aware of what's happening in the opposition's half. They must be engaged in the game and not simply be observers because a lot of what they do happens far away from their own goal," added Mascherano.
The art of defending poses defenders very different challenges in the various phases of the game. The defensive role played by a centre-back when their team applies a high press is very different to the one they are asked to play when in a low block and defending in their own third.
It is no longer enough for a centre-back to be a specialist defender and the onus is on them to be a generalist who masters all phases of the game.
The goalkeeper's evolution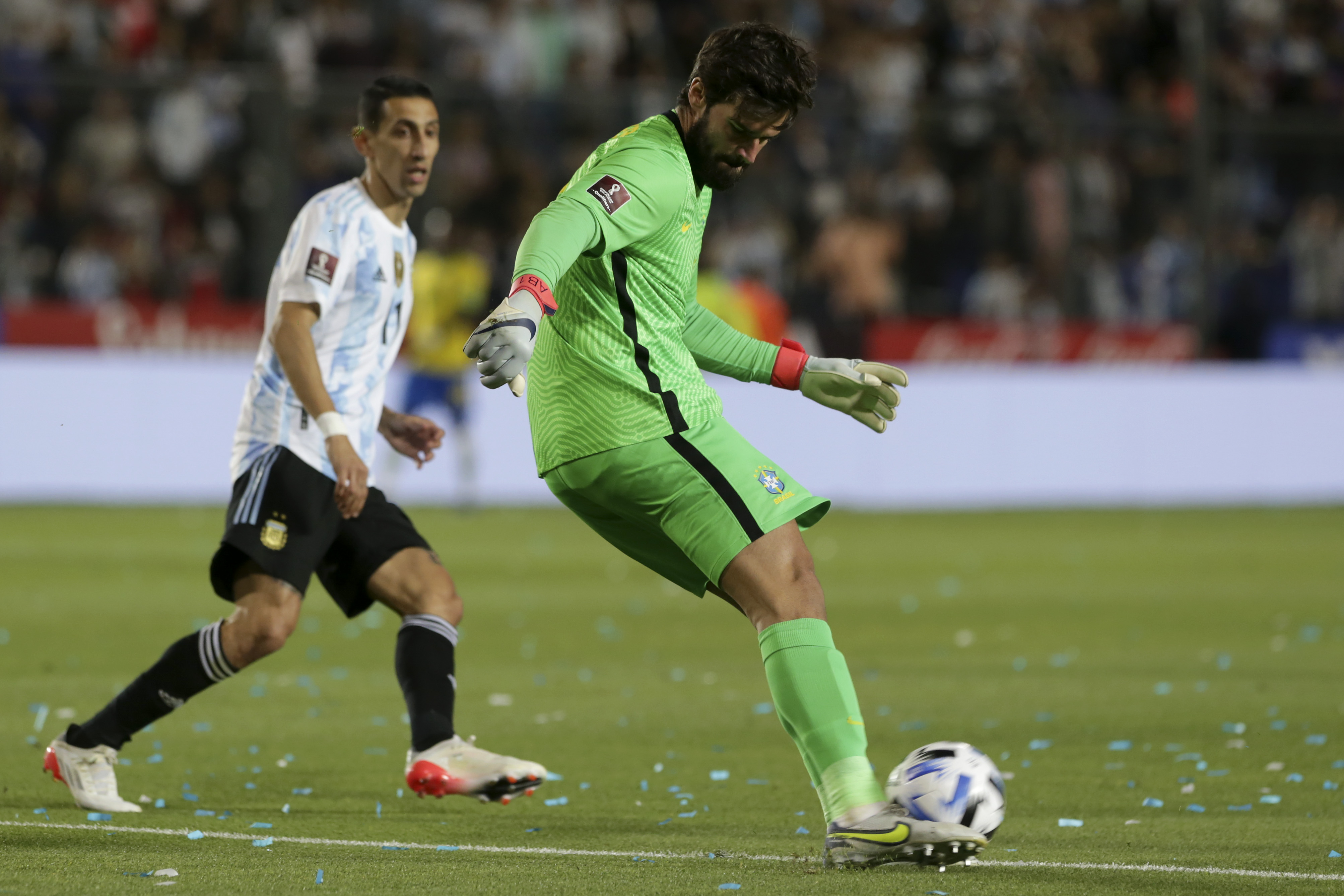 As a natural consequence of the evolution of the game, the demands on a goalkeeper have also evolved.
"Years ago, when teams built play up in a three-strong defence, the central midfielder would drop in and the full-backs pushed high up the pitch. Nowadays, the central midfielders are less involved and it's down to the centre-backs and goalkeeper to start the build-up. The rule change regarding goal kicks means that teams are now starting to play inside their own penalty area and so the goalkeeper needs to be able to pass with both feet and do so under pressure, and they must also be able to call on a range of passing techniques," he explained. "Goalkeepers need attacking game intelligence to see where the space is, based on the opposition's press, and must have the ability to execute a range of passes that can take the ball accurately to where it needs to go."
In addition, when a team holds a high line in the opposition's half, the goalkeeper needs to push up and be connected to their defensive line. Regardless of where the ball is on the pitch, it is no longer enough for a goalkeeper to simply stay in their penalty area. They too must be able to read the game and adjust their position to allow them to sweep up like a traditional, low-lying centre-back and help out with the early interception of counter-attacks, whilst also being capable of recycling the ball and initiating build-ups.
Conclusion
The game now places greater demands on players, who must have the ability to switch roles within various playing systems, both in and out of possession. More is required of the traditional specialists if they are to perform at the highest level of the game. Players need to be able to recognise, adapt to, and play in all phases of the game, both in and out of possession. In short, they need to be generalists who are competent in all areas.