Mascherano, who was a 2014 FIFA World Cup™ runner-up with Argentina and currently serves as head coach of his country's men's U-20 team, suggests that the FIFA Club World Cup™ is comparable to a knockout competition for national teams on the basis that if you get your defending right, you give yourself a fighting chance of being successful. Mascherano feels that the approach required in such competitions is different to when you are trying to win a league, where the onus is very much on going out and winning games.
The former FC Barcelona player insists that, "A league is won by the team that picks up the most points, but in knockout competitions, the main focus is on the defensive set-up, be it in a low or a high block. You must have your own style."
In modern football, teams operate in playing systems that require all players to be engaged in all phases of the game and display strong situational awareness to communicate what is needed. It is no longer enough for a defender to simply defend and an attacker to attack. Attackers often represent a team's first line of defence, whilst the defenders are the first line of attack. In simple terms, more is required of the modern player to compete at the highest level of the game.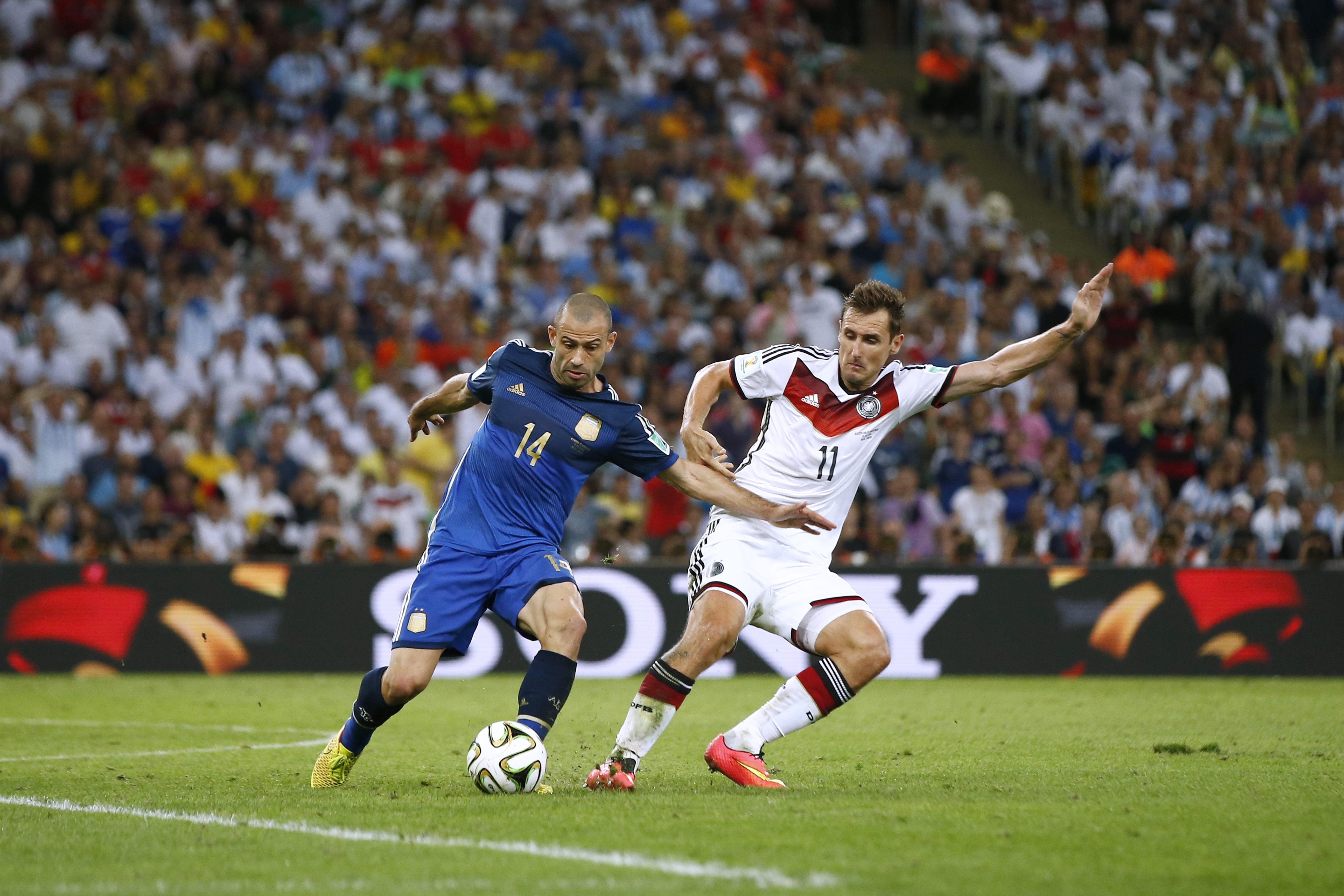 Generalists needed
The defensive system is often the most important element and means that players are required to be intelligent and identify what is happening to the team in every moment of the game. All members of a team must defend when the side is out of possession and that approach becomes the platform from which teams can go on and build attacks, particularly in transitional phases.
"There are increasingly fewer specialists. That's the reality. Football has evolved and whilst I don't like to put myself forward as an example, I could be considered to have been a generalist. For example, 15-20 years ago, our defensive role in the backline was to offer the team balance and break up the opposition's play. We didn't have a major influence on the attacking phase," he explained. "However, nowadays, the best players in the backline are possibly those who are capable of playing an attacking role and there are simply not so many traditional defenders any more."
This evolution in game strategy has resulted in a reduced demand for specialist defenders. Specialising in being dominant in the air, a tough tackler or a great reader of the game is no longer enough for a modern defender. They still need these attributes, but require far more besides. "Being talented is no longer enough. The game now demands more of players and they need to be intelligent to understand the game. Teams with more intelligent players are harder to play against because they're far less predictable," added Mascherano.
As head coach of the Argentina U-20 side, Mascherano was keen to highlight how important it is that his fledgling talents understand the game: "They must be able to understand what's required of them in every situation, aspect and moment of the game. As a coach of young players, it's my duty to pass that type of information on. I tell my defenders that they're the first line of attack and my attackers that they're the first line of defence."
"The game has become global: everyone attacks and everyone defends and that's why we all look to implement a system."
Principle-based coaching
According to Mascherano, modern coaches face greater demands as they are tasked with developing this ability within their teams. "Nowadays, coaches have to be far better equipped than in the past. A coach must have a clear idea about the pathway, method and approach to empower the player and enhance all aspects of their game," he explained.
Principle-based coaching empowers and encourages good decision-making amongst players. The learned application of these principles becomes the framework for developing game-intelligent players who are challenged to recognise the situation they find themselves in and decide on the principle to be applied, before executing the appropriate action.
The coach must have the ability to deliver sessions that expose players to a range of different game-specific scenarios. The players need to experience the decision-making processes that they are likely to face in games and therefore make decisions based on the application of the principles that feature within the team's game strategy.
Communication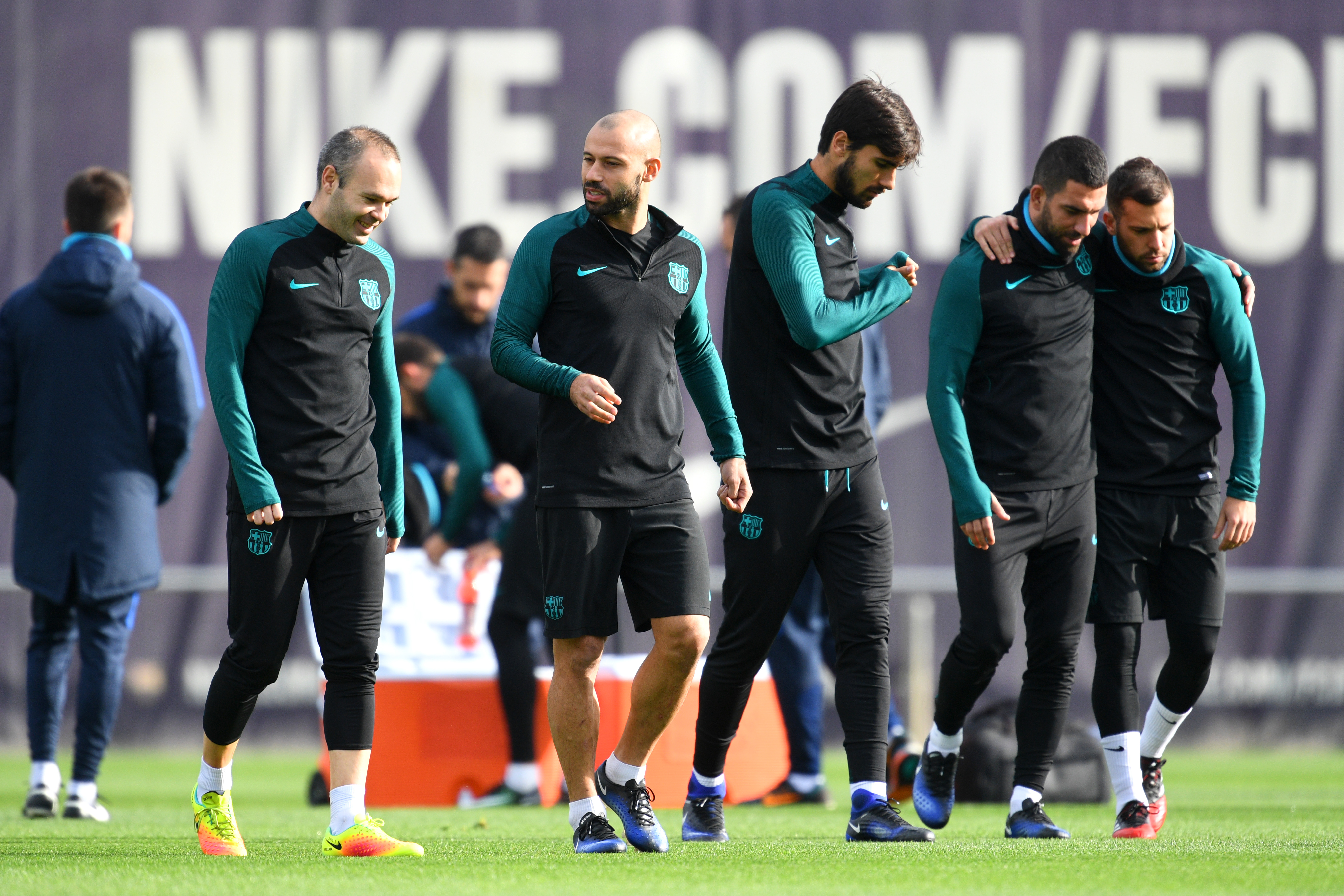 Communication has always been a vital component of successful teams and, if anything, it has become even more important because of the systems that teams adopt and the flexibility that is now required in terms of role diversity within a playing set-up.
For players who need to be involved and engaged in all moments of the game and operate in principle-based systems, the ability to communicate effectively with their team-mates simply cannot be understated.
Dressing rooms can be quieter places nowadays, as young players largely use their mobile phones and technology to communicate. This is a key component of player development that coaches must consider within their session planning.
As a father of teenagers and head coach of the Albiceleste U-20 team, Mascherano is well aware of how important mobile phones are to the younger generation and their heavy reliance on such devices when it comes to communicating: "As a coach of young players, you have to show the right level of creativity to engage them and encourage them to communicate between themselves. The use of technology in preparing players and coaching them is now vital, as is the language we use to communicate with them."
"I try to speak their language. The language used when I was a player is different to the language I use with my players and, as a coach, it's important to speak and explain things in a way that your players will understand, but also in a way that positively engages them," he noted.
In short, the onus is on the modern defender to be an artist capable of mastering many crafts.